Meet The Staff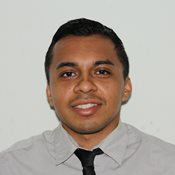 Mr. Omar Madrid is the Advisor for the Upward Bound Math & Science program. He graduated from California State University Northridge with a bachelor's degree in Sociology. With his personal experience as a first-generation college student, he has gained a thorough understanding of the unique challenges encountered by first generation students. For the past eleven years, he has worked in various roles such as a social worker, scholarship and college advisor, and career and financial coach. In these roles, he worked with students from all walks of life in helping them reach their personal and academic goals.
As the first and only male in his family to graduate college Mr. Madrid understands the importance of post-secondary education. Connecting youth to higher education is important for Mr. Madrid as a college education can contribute to economic prosperity, improved health outcomes, higher levels of civic engagement, lower incarceration rates and improved academic achievement for future generations.
Visit Omar's Virtual Classroom
---
Mrs. Adriana Sánchez is the SFP Office Assistant for the Upward Bound Programs. Ms. Sánchez received her A.A in Liberal Arts from LAVC and graduated from California State University, Northridge with a bachelor's degree in Psychology. As a former student worker in the Admissions and Records Department at LAVC she brings with her the experience to assist the student's needs in order for them to begin their future at our campus. In addition, she has helped a diversity of students from various cultural and economic statuses understand program requirements and the process of required documentation. Along with her administrative experience she personally understands the challenges students face to reach their goal in higher education.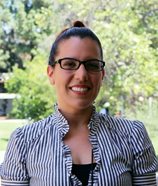 Her compassion to help others and support to the Upward Bound Programs will ease your transition to LAVC.
UPWARD BOUND UB MATH & SCIENCE
Office Hours & Location
SUMMER HOURS
Mondays to Thursdays: 8:30AM - 4:00PM
Fridays: 8:30AM - 1:00PM
Saturdays to Sundays: Closed
FALL HOURS
Mondays, Wednesdays & Thursdays: 8:30AM - 4:00PM
Tuesdays: 8:30AM - 7:00PM
Fridays: 8:30AM - 1:00PM
Saturdays to Sundays: Closed
Student Services Center (SSC) 2nd Floor TRiO Suite