Dean of Arts, Media, and Design
---
Mr. Matthew Jordan provides administrative leadership and support for the Natural and Behavioral Sciences Departments, including Anthropology, Biological Sciences, Chemistry/Physics, Earth Science, History/Humanities/Law/Political Science, Philosophy/Economics, Psychology, and Sociology/Ethnic Studies.
In addition, he is the administrative lead for curriculum, student learning outcomes, program review, and scheduling.
Mr. Jordan comes to LAVC with over a decade of experience in education.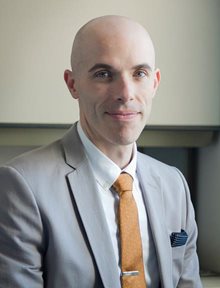 He entered the California community college system in 2006 as a faculty member at Pasadena City College where he also served as the Interim Associate Dean of General Education and Program Review, Interim Dean of Instructional Support, and Accreditation Liaison Officer.
In these roles, he provided collaborative leadership in the areas of enrollment management, scheduling, accreditation, integrated planning, and curriculum development, among others. Mr. Jordan holds a Master of Fine Arts degree from UCLA and a Bachelor of Arts degree from Yale University.
Office Hours and Location
Mondays to Thursdays: 7:30AM - 8:00PM
Fridays: 7:30AM - 5:00PM
Saturdays to Sundays: Closed
Administration and Career Advancement Building, 2408